Image background removal services are essential for most photographs and e-commerce platforms. One of the most important components in making your photograph seem better is the background. However, if we want to enhance or improve our photographs, we must closely follow a few guidelines. Colors, frames, brightness, white balance, and backgrounds are among them.
We can create whatever color you like for your product photograph's backgrounds. We also provide background removal, background alteration or replacements, background merging, background blurring, and other picture background editing services.
What Exactly Is A Background Removal Service?
Basically, Background removal service is a popular image modification technique for removing undesired backgrounds from images. Background removal is also defined as the technique of isolating the subject of a photograph by wiping the surrounding area clear.
Removing backgrounds from an image essentially affects the entire image. It seems more appealing, and any appealing image can draw the attention of others. The method produces a clearer and simpler picture that serves to focus the subject.
Background Removal Service Categories
When it comes to dealing with picture backdrop issues, not all clients have the same requirements. E-commerce retailers and photographers are interested in backdrop removal, blurring, converting a picture background to a transparent background, colored background services, white background, background switch, background merging, and other relevant themes. We provide a variety of background removal and editing services depending on your needs.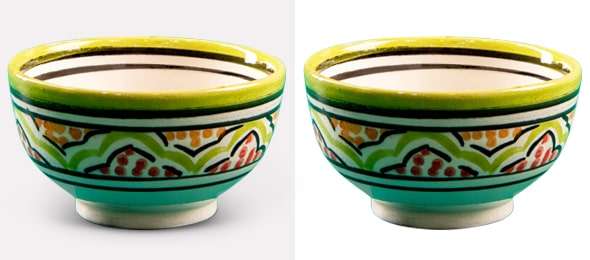 Basic Background Removal
Start From – $0.29/image
A skilled picture editor can remove a basic backdrop with ease. In cases where the subject of the photograph has sharp edges, the backdrop must be removed. Books, telephones, laptops, and other items are just a few examples of what this service includes. Such images make edge detection comparatively easy. But a new editor might not know how to do it correctly. If you zoom in, it's possible to see that the edges are not rounded.
Simple Background Removal
Start From – $0.79/image
Simple Photoshop background-removing tools can be used to edit images with curves if the topics are straightforward, but the form is a little difficult. In addition, the subjects' clothing, including shirts, bracelets, and other accessories, may have several holes or be transparent.
Medium Background Removal
Start From – $1.39/image
Products that need more than one anchor point to draw routes are regarded as being more complicated than simple ones. This is the reason why products of the whole nature, including watches, bracelets, necklaces, apparel, and many other items, require a medium background removal service. With this area of picture editing, specialists make smooth, straightforward routes around the curved corners.
Complex Background Removal
Start From – $2.99/image
A complex background removal service for photos is image background customization in Photoshop, which may be made translucent or white. Chains, groups of people, flower vases, furniture, bracelet groups, fuzzy dolls, jewelry, nets, cycle, and various fences, textiles, gates, trees, etc., are examples of items with many holes & complicated forms.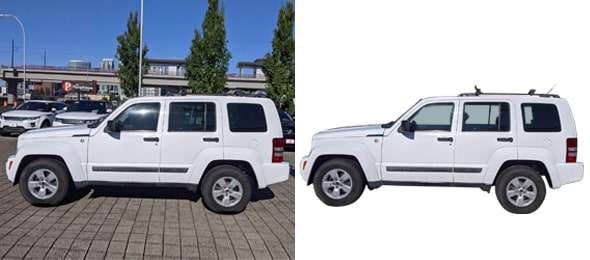 Multiple Background Removal
Start From – $2.99/image
This service is used for complicated picture types. There is a suite of tools that are well-organized for the Multiple Background Removal approach. This sophisticated background removal is required for photos with many complicated forms, soft edges, and embedded transparency. Finaly, This category includes several curves, anchor points, and holes in the photographs. To ensure precision in editing, the editors utilize the advantage of powerful clipping path services.
Super Complex Background Removal
Start From – $4.99/image
The objects that come under this category have a lot of curved and illegible edges, making it the most difficult background removal category. Some of them use really minute details to make paths. Additionally, they have several closed paths and need hundreds of anchor points to be detected. Even with highly skilled professionals, it takes time, which is why the current charges are significantly higher than the previous ones.
Using Image Masking To Remove The Background
Image masking is another method of choice when the clipping path approach falls short of maintaining accuracy in background cut-out. It's also referred to as a hair masking service frequently.
We use several image masking techniques to remove the backdrop of an image depending on its requirements. basically, We offer professional image masking assistance services to a variety of clients, including photographers, art galleries, publishers, portrait studios, designers, and internet retailers.
When Background Removal And Editing Services Are Required

When the background has awful or confusing elements.
If the background does not match and support the subject.
To get people's attention.
If the intention is to highlight a specific subject.
When achieving a translucent background is the aim.

Industries That Require Background Removal And Editing Services
More or less, all product-based businesses require background removal and retouching services. But this specific service is extremely important to e-commerce, retail, and printing enterprises.
When it comes to e-commerce, companies use this service as a strategy to sell their goods both online and offline. Additionally, professional photographers require a lot of background removal and editing services for their images.
What services do we provide?
In addition to background removal and retouching, we also provide a wide range of picture editing services. Listed below are a few of the editing services we provide:
Image background removal services.
Background erase service.
Product photo editing.
E-commerce photo editing services.
Commercial photo editing services.
Personal photo editing services.
Why Should You Choose Our Background Removal Service?
After working on numerous projects, including Amazon, eBay, and Aliexpress, we have acquired the effectiveness and experience of this service. We have talented employees of picture editors. They are adaptable enough to identify your requirements and provide the world's top background removal service. Our talented designers will choose the background removal method to produce the finest effects for your photographs.
We deliver our service quickly while maintaining the quality you want. We also believe in collaborating closely with our clients and preventing any room for criticism.
You must remove unsuitable backgrounds from your product photographs, whether you are an online vendor or a retailer. As an e-commerce firm owner or retailer, you may require a white or colorful background. If you want to sell on e-commerce sites like eBay or Amazon, your product photographs should require a white background.
If you intend to promote your products online, you may wish to use vibrant backgrounds that suit your company's colors. Finally, if you are searching for a trusted background removal service, we are here for you.