Hand-made Clipping Path Service of Clipping Outsourcing
A clipping path is mainly a closed vector path or form used in image editing software to cut off specific areas of 2D pictures. After the clipping path is used, everything within the path will be included, and everything outside will be excluded from the result.
We use Pen Tool's Clipping Path feature, you may draw a shape or a precise vector path to isolate a specific area of an image. This is a fantastic method for removing the background from a photograph. Additionally, you may crop a picture or simply modify a tiny area of it by using the Clipping path.
In Photoshop, clipping paths and image masks are both helpful tools. They can assist you in separating an image's foreground from its background. However, their strategies differ. Pen Tool is used in Clipping Path to erase the backdrop. Picture Masking, on the other hand, uses three distinct methods to alter certain areas of an image.
When the foreground picture has clear borders and can be easily separated from the background, clipping the path is preferable in this situation. Comparing with Image Masking, it takes longer because you have to use the Pen Tool to create a path around the image.
You have two options for removing background from a picture: either use the Pen Tool to create a simple path around it or use the Clipping Path to perform far more difficult tasks like dividing an image into several pieces and putting each piece individually in an image. Clipping path techniques can offer you a nice edge when removing the backdrop from an image.
The most popular and essential service we offer to our clients is the clipping path service. We utilize the Photoshop pen to complete tasks, including undesired item removal, backdrop replacement, basic path selection, etc. We also offer professional masking, color correction, and retouching services according to professional photographers' and designers' requests. Depending on how complicated or extensive the modification is, we determine the charge following your preferences.
The primary benefits of clipping paths
Remove undesirable elements from a picture.
Create a path with the desired form.
Remove or alter the image's backgrounds.
Utilize multipath to create Recoloring.
Remove or substitute items from a picture.
Clipping Path Service Categories:
As one of the leading businesses, we can provide you with the greatest results. We promise to preserve your photos with the utmost care and security while providing you with unbeatable value and quality. Besides, as a supplier of clipping path services, we divide your target photos into three fundamental groups depending on the process and degree of complexity.
When we get an order, our knowledgeable clipping path specialists can quickly determine which category the items fall under. Different clipping path strategies are applied depending on the category to get flawless results.
Check out the categories of clipping path services below.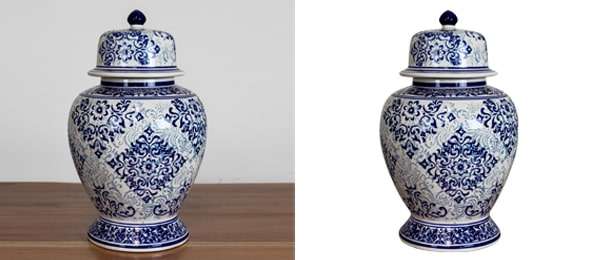 Basic clipping path
Start From – $0.29/image
Basic clipping paths are widely utilized in commercial sectors, along with additional clipping path services, to showcase items in an appealing way that will attract consumers' attention. The best examples of products that require a basic clipping path service include boxes, balls, rings, cellphones, etc. For online retailers, it's utilized to delete the background photos for these goods and replace them with fresh ones or leave them all white.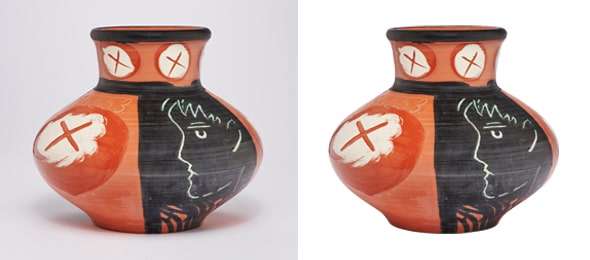 Simple clipping path
Start From – $0.69/image
Compare to the basic ones, simple clipping path services offer a few extra modifications. It also requires a little bit more effort than a basic clipping even if it is made quickly. We mainly apply this technique to eliminate unwelcome backdrops from product images of items like jewelry, vesicles, and single pieces of furniture. On objects that are straight, square, rectangular, round, and oval, a simple clipping path is also used.
Medium clipping path
Start From – $0.99/image
A medium clipping path is appling to images with many holes embedde in transparency and many closed paths. It also demands greater focus. A medium clipping path service may be used for a variety of pictures, such as chains, group people, furniture, group bracelets, furry doll, and jewelry, including photographs for websites, e-commerce sites, product catalogs, brochures, digital media advertisements, print advertisements, group images, cycles, magazine advertisements, and so on.
Complex clipping path
Start From – $4.99/image
The complex clipping path includes a lot of compounds or complicate forms, close pathways, outlining paths, and several integrated transparency holes. It is using on various objects, including those with double holes all around them, zigzag designs, fences and gates, dolls, photographs with flying hair, ornaments, necklaces, trees, and others. In contrast to straightforward clipping paths, it is nearly hard to develop a path without enough qualified and professional graphic designers.
Multiple clipping path
Start From – $3.99/image
When constructing several paths for a picture, we use multiple clipping paths. Using this technique, each and every element of a picture can be adjusted, including the color level, the number of fills used, the opacity setting, the size variation, rotation, etc. One of the most used and necessary services for photo editing is the multi-clipping path service. In order to promote e-commerce items, this method is frequently applied by picture editing services.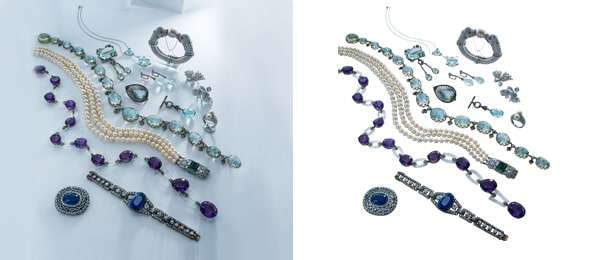 Super Complex clipping path
Start From – $6.99/image
This last type of complex clipping path service is used in photos with extremely complicated shapes. There are many photographs that have many anchor points and routes. This service is the best option for those photos. Some examples of complex clipping paths are bicycles, motorbikes, cars, groups of people, collections of food items, sets of jewelry, etc. Due to the enormous complexity of the items, this approach requires a lot of time and effort to implement.
Services that require clipping path:
In order to create beautiful images, clipping path service is crucial. Even though it's necessary for practically all types of picture editing services, these need it the most:
Background removal services.
Adjusting the background color.
Who needs Clipping path services
Online e-commerce shop.
Magazines and the advertising businesses.
Owner and operator of a business.
Talented designer.
Why you should select our clipping path service:
We offer online assistance and services every day of the year.
For every purchase, we always ensure three steps of quality assurance.
We never utilize a client's design for any other reason.
Our services are always delivered on schedule.
Our crew is qualified and devoted.
We also provide affordable prices.
Why Should You Choose Our Clipping Path Service?
Our costs for professional Hand-made Clipping Path Service, photo editing and retouching services are quite competitive. We do not even claim to be inexpensive but offer the most dependable services. Since our beginning, we have collaborated with renowned brands and businesses worldwide. You may test us out before becoming a customer. You may also take advantage of an incredible discount on our bulk picture editing projects.